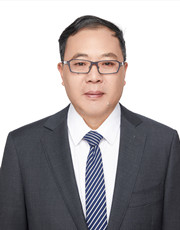 Yufeng Ji
Office: Xuri Building 622
Email: jiyufeng66@sina.com
research interest: monetary theory and policy
INTRODUCTION
Ji Yufeng, male, Han nationality, in July 1966, was born in Jiangsu Hai'an, member of the Communist Party of China, Donghua University School of management associate professor, master guide. Has long been engaged in monetary theory and policy, commercial bank risk management research, has published "financial institution management" and "financial risk management". In the " Economic Perspectives ", " Journal of East China Normal University ", "Shanghai Finance" and other academic journals published more than 20 papers. Participate in the latest edition of "Ci Hai" part of the international financial terms of the revision and writing. Currently served as director of the Department of Finance.
Education
1997.09-2000.06 World Economy (international financial direction), East China Normal University, business school, Ph.D.

1992.09-1995.06 History of Foreign Economic Thought, Business School, East China Normal University, M.A.

1984.09-1988.06 Department of Political Education, Nanjing Normal University, B.S.
Work Experience
Since 2000.07 Donghua University, Department of finance, Associate professor, Master tutor

1988.07-1992.06 Liaoning University of Petroleum and Chemical Technology, Department of Social Sciences, Assistant
ACADEMIC ACHIEVEMENTS
Journal Papers
Ji, Y., & Miu, L. (2013). Periodic analysis of capital buffering of China's commercial banks. Economic Research Guide.

Ji, Y. (2010). Testing for nonlinearity in five emerging markets' exchange rates. Journal of Donghua University.

Ji, Y., &Lei, Q. (2006). European central bank monetary policy strategy and reference to China. Shanghai Finance.

Ji, Y. (2000). On the theoretical basis of financial liberalization. Journal of East China Normal University.

Ji, Y. (1995). On Western economists on Coase theorem reconstruction. Economic Perspectives.
Conference Papers and Presentations
Ji, Y., & Jiang, Y. (2011). Comparison of comprehensive risk management framework and performance of western commercial banks, presented at 2011 international Conference on Management Innovation, Information Technology and Economic Growth.

Chapters, Academic Books, and Textbooks

Zhu, S., & Ji, Y. (2015). Financial Risk Management. Peking University Press.

Pan, Y., Ji, Y., & Li, X. (2002). Financial Institutions Management. Accounting Press.
Teaching and Research Projects
2007.01-2009.12 Based on the economic growth mode of financial innovation and harmony research, Shanghai Social Science Fund, Participant.

2010.9-2012.12 Listed commercial banks capital financing efficiency research, Donghua University Liberal Arts Fund Project, Principal.